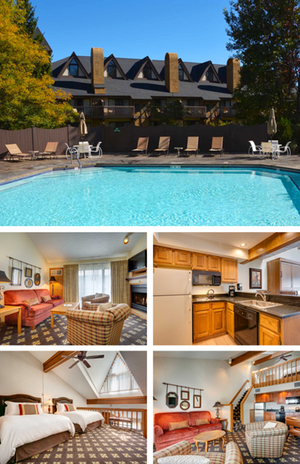 Heather Highlands Inn
A four-season condominium-hotel located at the base of the ski slopes adjacent to the Heather golf course. The benefits of ownership in the Heather Highlands Inn include:
ski-in/ski-out access
Many units have been recently remodeled
Indoor/outdoor heated pool
Starting at $104,900
---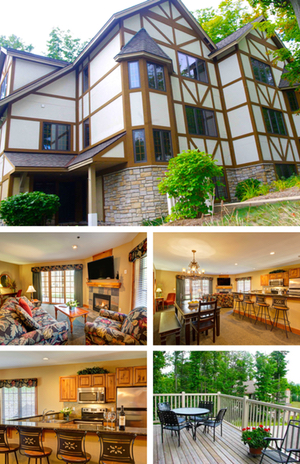 Alpine Village
A cozy condominium residence fashioned in classic European style. Alpine Village is tucked into a forest at the base of North Peak Pass. The benefits of Alpine Village ownership include:
Ski-in/ski-out access
Spacious 2 and 4 bedroom floor plans
Easy access to mountain bike trails
Starting at $260,000
---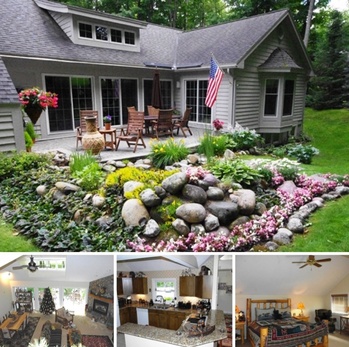 Greystone
A community of single family attached townhomes on the Heather golf course. This is a non-rental oriented community that provides maintenance-free living. The benefits of Greystone ownership include:
Secluded setting in the woods
Easy access to cross country ski trails
Great as a primary residence or vacation home
Starting at $424,900.
---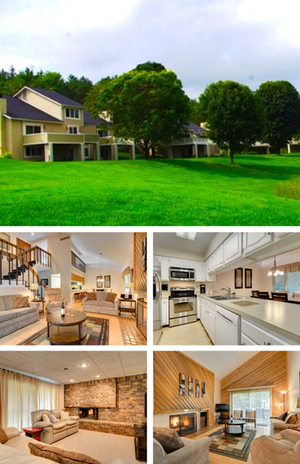 Heather Highlands Townhomes
Located in the heart of Boyne Highlands Resort, the Heather Highlands Townhomes are ideal for skiers and golfers alike. Benefits of Heather Highlands Townhomes ownership include:
Great value per square foot
Located directly between ski slopes and golf courses
Easy access to mountain bike trails
Starting at $240,000
---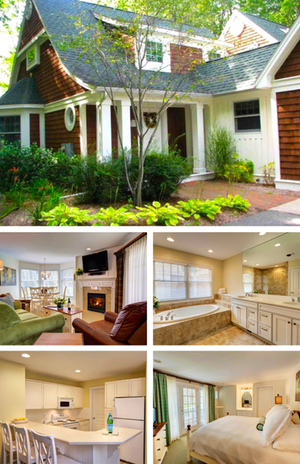 Ross Cottages
Located on the 14th hole of the Donald Ross Memorial golf course, these cottages are inspired by and loyal to northern Michigan cottage architecture. Benefits of Ross Cottage ownership include:
Ample porches & balconies
Quiet setting along the golf course
Close proximity to the Country Club of Boyne
Ross Cottages are currently sold out.
---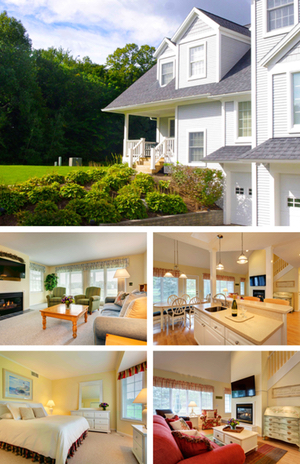 Arthur Hills Townhomes
Situated on the verdant fairways of the Arthur Hills golf course, each property enjoys pond and golf course views with a backdrop of mature forest. Benefits of Arthur Hills Townhome ownership include:
Three architectural styles to choose from
A stocked trout pond
Close proximity to championship golf courses
Starting at $269,900
---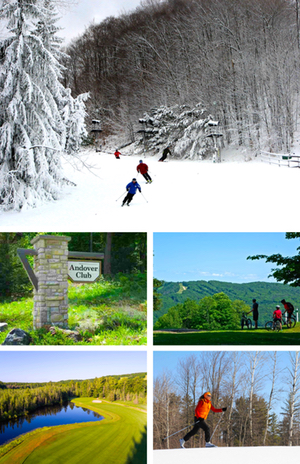 Andover Club Homesites
Bordered by North Peak Pass and Lois Lane ski slopes, Andover Club offers expansive slopeside homesites within a forest of hemlock and beech trees. Benefits of Andover Club ownership include:
Ski-in/ski-out convenience
Freedom to choose your own builder
No timeline for how quickly you need to build
Homesites starting at $44,000
---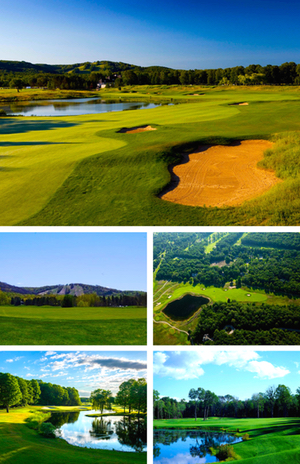 Highlands Homesites
Homesites are coaxed from varied terrain of mature woodlands, meadows and rolling hills throughout Boyne Highlands proper. Benefits of Highlands homesite ownership include:
Convenient access to all resort amenities
Freedom to choose your own builder
No timeline for how quickly you need to build
Homesites starting at $20,000
---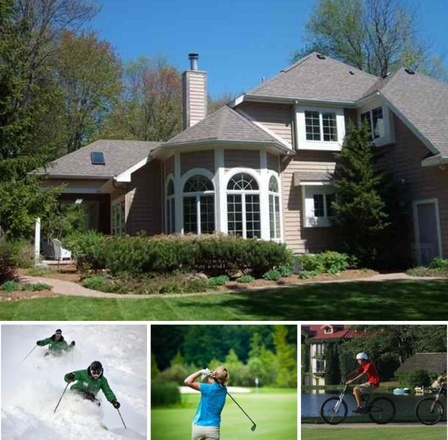 Boyne Highlands Homes
Whether you're looking for a cabin on the ski slopes or a luxury home along the fairways of one of our prestigious golf courses, there is a home at Boyne Highlands that is perfect for you. Benefits of home ownership at Boyne Highlands include:
Convenient access to all your favorite outdoor activities
Optimal location in Harbor Springs
Sense of community with other owners having the same love for the outdoors
Home ownership opportunities from $849,900
---